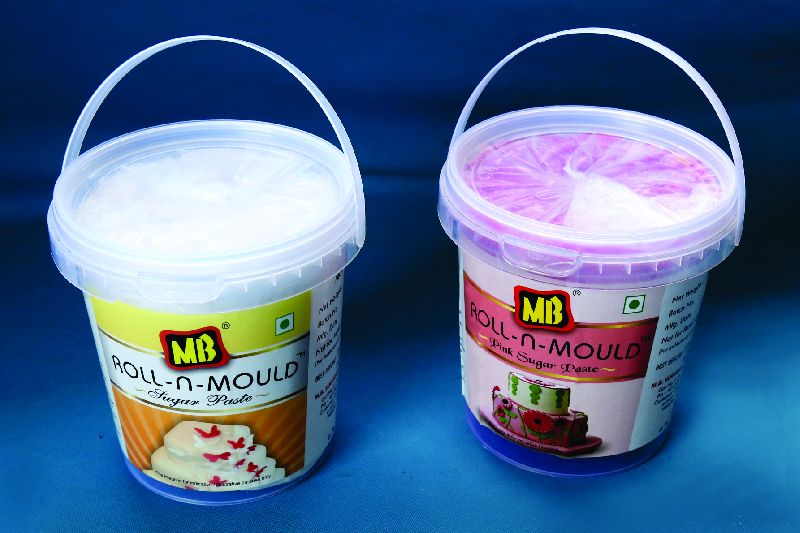 Sugar paste supplied by the Sugar Paste Exporter is a renowned and diverse cake frosting because it can be shaped, sculpted, modelled, flattened, coloured, and more.
Apply a thin coating of buttercream, alcohol, or boiling glaze on the cake surface before beginning to work with sugar paste. When you're using a lighter cake, like a sponge cake, it\'s best to cool it first before applying the sugar paste.
1. Knead the sugar paste thoroughly to soften it. Use sifted icing sugar, not starch, to gently dust your work area.
2. If you're going to colour your sugar paste, avoid using liquid colours since they'll affect the viscosity of the paste, making it too sticky and moist to deal with. Instead, use powdered colour. Apply little quantities of colour until you've achieved the desired colour. If you're working with a lot of sugar paste from Sugar Paste Exporter from India, you may speed up the colouring process by using a food processor.
3. Roll out the required thickness on a thin sprinkling of powdered sugar to minimize sticking when your sugar paste has reached the right hue. Marble surfaces should be avoided since they are too chilly.
4. Raise the corners of the cake including one hand and peel it away from the sides, smoothing the sugar pastedown each side with another. Flatten the edges and eliminate any wrinkles with a smoother.
5. Using a pin, puncture one side of the bubbles and smooth over the region with a smoother to remove it.
6. Finally, use a plastic scraper to remove any extra sugar paste.
7. To colour sugar paste fondant, gel or paste food colourings perform considerably better than liquid food colourings. This is because they blend more smoothly and produce a more consistent colour without making the sugar paste excessively moist. Using a cocktail stick, add gel colourants until you get the desired hue.
8. Keep your ready-to-roll sugar paste in a sealed jar somewhere cold and out of direct sunshine. If you want to retain finished fondant forms or flowers once they've dried, wrap them lightly in kitchen paper and put them in a sealed tin, box, or airtight container away from direct sunlight. Sugar paste decorations should not be kept in the refrigerator because they will retain water and become squishy.
9. Practice makes perfect when it comes to sugar paste decorations. If you're trying more complicated patterns, you'll need a lot of patience to get the sugar paste perfect, so give yourself plenty of time to practise and make errors. It's more difficult than it appears!
10. Sugar paste may be frozen;however, it must be properly defrosted before use. Sugar paste may be kept for several months if kept in an airtight container. If your frosting becomes too dry, discard it and replace it with fresh sugar paste.
White sugar paste frosting can be purchased ready-to-roll from Sugar Paste Exporter, and food colouring can be added until the appropriate hue is achieved. To prevent staining your hands, knead the colour using a pair of disposable cooking gloves. You may also buy ready-made coloured sugar paste to bypass this step. Make sure you don't over-knead it.