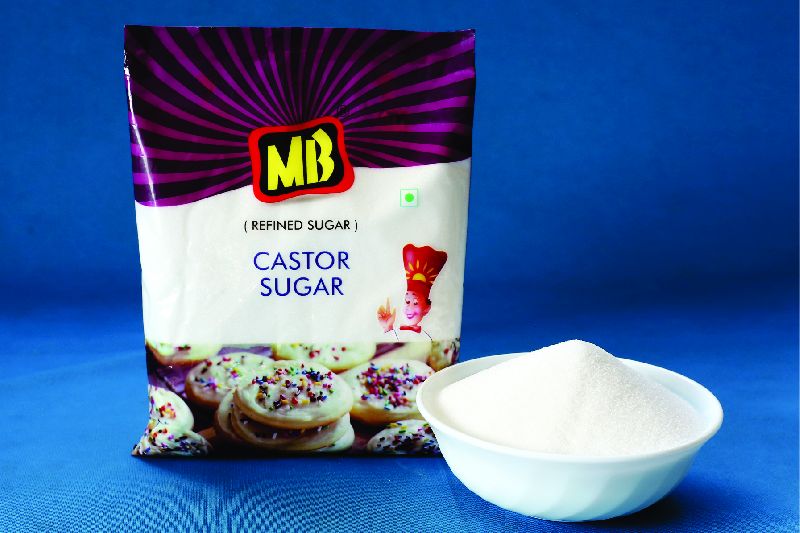 Sugar is indeed one of the most important things that we consume on a daily basis. Although there are different types of uses of sugar in the market, one of the most common uses of sugar is that for sweetening the food items. Apart from that, sugar can also be used for a number of other purposes like preservatives, fermentation, texture modifier, flavoring, bulking agent, coloring agents, and substrate. However, while we have all be using only this one type of sugar in our kitchens and homes, in reality, there are different types of sugars that one can find in the market. We can find castor sugar supplier in Maharashtra, granulated sugar makers and various parts of the country. If you are also looking for sugar, here is a write-up about the different types of sugar available in the market.
Castor Sugar
One of the most commonly used types of sugar is castor sugar. In simple terms, castor sugar is a form of granulated sugar itself but it has been ground down into really fine particles. One can easily find castor sugar in the market. The best use of castor sugar is that it is really fine in nature and can be easily dissolved in any type of recipe. One can easily consult the castor sugar exporter form India to get the highest-quality castor sugar in the market.
Rainbow Sugar
Another type of sugar that you can find in the market now is rainbow sugar. This is normal granulated sugar but the crystals of the sugar are made into different colors. The multicolors of sugar crystals are made to look in the form of a rainbow. The best use of this sugar is for decorating the kitchen or even for gifting your near and dear ones.
Demerara Sugar
This is yet another type of sugar that we can find in the market. This variety of sugar is made from sugarcane and has very large granules of sugar in it. This sugar type is usually adding in baking dishes to give it a crunchy touch to it. These are in light brown color and can be used for baking muffins etc., and even in tea or coffee.
Icing Sugar
Icing sugar, also known as baker's sugar or powdered sugar, is a common type of sugar form this is made using regular sugar granules. One can make this by finely grinding sugar granules into a very fine powder. It can be used as a frosting on top of the cakes you bake.
Brown Sugar
Another type of sugar that you can find in the market is brown sugar. This sugar is made from sucrose sugar. The brown color of the brown sugar is only because of the molasses present in it. The best part of this type of sugar is that it is the unrefined or very slightly refined type of sugar. It has a subtle flavor of molasses as well and gives the food a new taste.