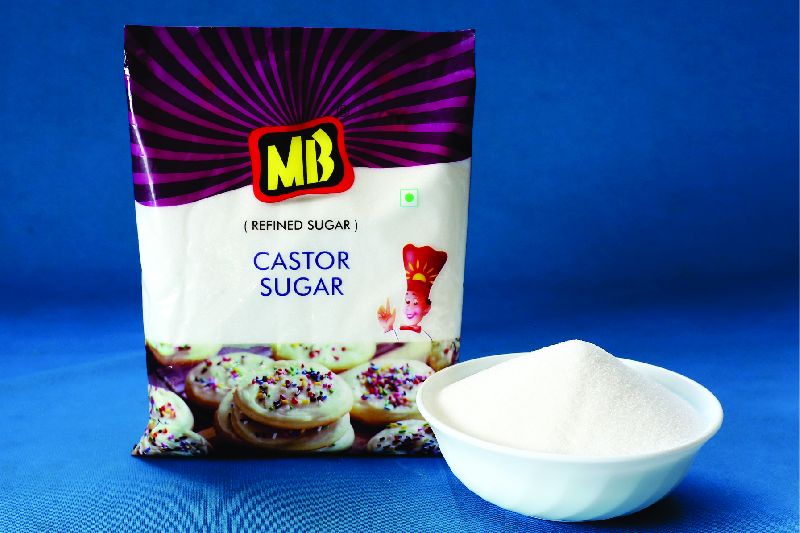 Castor sugar is raw cane sugar witha fine texture and light golden colour. It is different from the standard sugar quality. Castor sugar has a unique and delicious flavour useful for making cakes and pastries. The refined and unrefined forms of castor sugar have various usefulness for making different desserts.


The fine grind makes the castor sugar ideal for baking different cakes and pastries. Castor sugar can dissolve easily with juice and cocktail; thus, it has huge popularity in the food and beverage industry.

Selection Process of Castor Sugar

When you decide to buy fine and good quality castor sugar, you should select an authentic castor sugar manufacturer and follow the necessary steps.

• Castor sugar is available in the market in unrefined and refined forms. You can select the desired form of castor sugar as per your requirement.

• Check the date of manufacturing and expiration date. Ensure that the castor sugar is dry and free from moisture. If you see any leakage in the packet, don't buy this castor sugar packet.

• Always check and verify the dry granules of the castor sugar to identify its freshness.

Usage of Castor Sugar

People can use castor sugar for sweetening or whipped cream. Castor sugar is lighter in texture than regular sugar. It is perfect for making soufflés, mousses, and meringues. It works easily and dissolves in egg whites and cream faster.

Authentic castor sugar manufacturer in India provides unique quality castor sugar that works well for various cooking preparation. Castor sugar can add volume to cakes and cookies. When you prepare fruit salad, sprinkle the castor sugar over fresh fruits. It is an ideal option to prepare cold drinks and sugar syrup.

Cakes Using Castor Sugar

Castor sugar works well to prepare different types of cakes. Here is the list of a few delicious cakes that you can make with castor sugar.

• Fatless sponge cake has an aesthetic flavour and unique texture that can melt in the mouth easily. You can use castor sugar for making fatless sponge cake.

• Eggless marble cake is a rich and delicious cake prepared using vanilla, condensed milk, and castor sugar.

• Orange muffin is delicious soft muffins with orange flavour, sweet raisins, and orange peel extract. It is an attractive muffin for kids.

Process of Making Castor Sugar

You can make it your own if you don't find an authentic castor sugar manufacturer in your locality. First, you need ½ cup of regular sugar and a dry clean blender. ½ cup of granulated sugar can provide ¾ cup of caster sugar. To convert the granulated sugar into caster sugar, blend the sugar into fine powder until the texture looks like fine sand. Continue the blending task for 20 top 30 seconds.


From the above information, one can understand the usefulness of using good quality castor sugar for making different cakes, cookies, chocolates, and candies. Castor sugar has a huge demand in the food and beverage industry due to its unique texture and taste.